As low as
€449.95
Regular Price
€599.95
-25%
Including 21% V.A.T.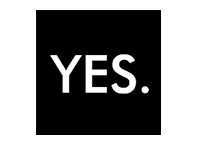 Fast world wide shipping
Ordered before 16:00 CET, Shipped the same day
More Information

| | |
| --- | --- |
| Profile | Camber-Hybrid |
| Shape | Directional |
| Flex | Medium/Stiff |
| Style | Carve, Freeride, Powder |
Quick overview
Tapered UnderBite delivers the directional drive and float of a tapered board without compromising edge hold or the ability to power out of turns. The PYL does all this in a more traditional width/length board. The Weightless core and natural dampening and snap provided by the ash veneer brings a refined, high-performance feel to this innovative, award-winning shape.
Details
PROFILE
CORE
The weightless core strikes a critical balance between lightweight and strength. Using a lower density species of Poplar in areas that are not as structural and Paulownia in the areas that are, we're able to shave precious weight off boards designed to surface-fly. This helps a board not only float, but "feel" floaty
BASE
Just like it says. Pellets or course powder are pressed until they form a solid. There are several suppliers for our entire industry and each have different codes for them depending on the colour and transparency. These codes can make it seem like you're getting many different kinds and grades of sintered but they're all pretty much the same as far as you and I will ever tell. True Sintered is harder and more expensive than extruded and it can be faster for those that ride aggressively fast. But to do that, it needs to be waxed often and prepared for local conditions.
TOPSHEET
Amulti-axis, stitched fiberglass laminate that ofers a precise and responsive ride in any terrain or snow conditions.
SIDEWALL
Similar looking to "wings" or bumps on a surfboard, it functions a little different on snow. Each side the board's effective edge is segmented into 3 distinct parts. Beginning at the nose, the sidecut is approx. 8 meters radius. At the front binding area, the edge steps inward by 2mm, the sidecut changes to approx. 7 meters and continues with that radius until the rear insert pack. Then, the edge steps in again 2mm and the sidecut tightens to approx. 6 meters. Traditional "tapered boards" take the full sidecut and pull the tail inward, which is away from the arc of your turn – this is why they tend to wash out under hard carving. The Tapered UnderBite corrects this by: 1) keeping the sidecut parallel to its corresponding one on the other side of the board. 2) Increasing the sidecut depth as you move towards the tail creating a corrective "hook" to the taper. The board blends into turns effortlessly, has the directional drive and float you'd expect from a tapered board, but it holds an edge and rockets out of turns like nothing else.
YES Pick Your Line 19/20 Sizechart
Size (cm)
156
159
160W
162
164W
165
Effective Edge (mm)
1160
1180
1190
1205
1230
1230
Tip Width (mm)
299.9
303.2
310
306.3
318.5
310.3
Waist Width (mm)
250
253
260
255
265
258
Tail Width (mm)
294.4
297.6
305.5
300.7
313.2
304.7
Sidecut Radius (m)
7.6 / 6.7 / 5.8
7.8 / 6.9 / 6
7.8 / 6.9 / 6
7.95 / 7.05 / 6.15
7.95 / 7.05 / 6.15
8.1 / 7.2 / 6.3
Stance Setback (in)
1
1
1
1
1
1
Width
Regular
Regular
Wide
Regular
Wide
Regular